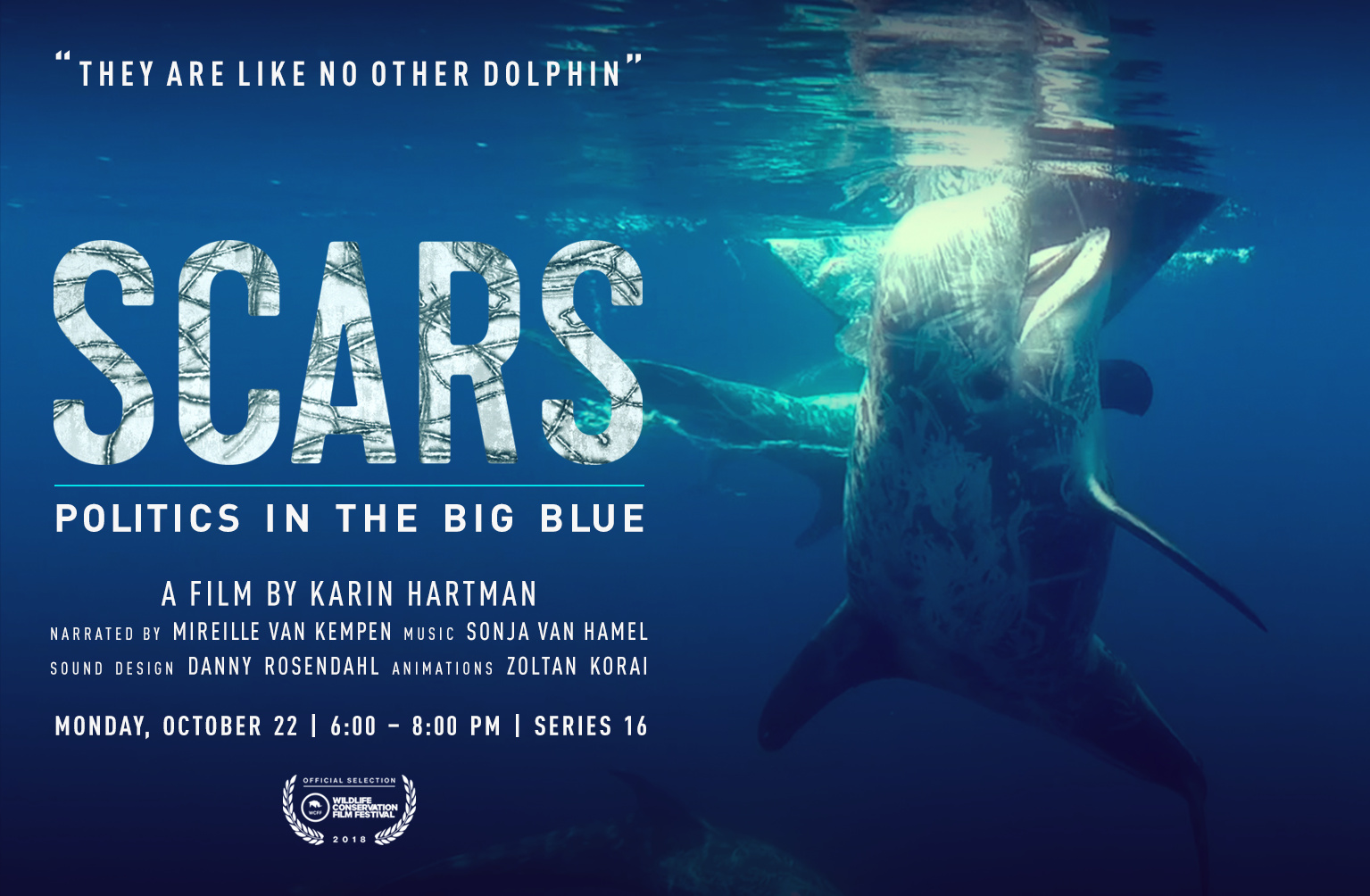 A documentary of 18 years of research
'SCARS: Politics in the Big Blue', produced by Karin Hartman and Pieter van der Harst, hosted by the Nova Atlantis Foundation, is a film focusing on the life history of Risso's dolphins studied in the Azores since 2000.
Synopsis: In 1999, a young (Dutch) woman changed her life to study the unknown Risso's dolphin in the Azores. This film shows what she learnt over 18 years of fieldwork. It contains spectacular underwater and drone shots, unraveling characteristic behaviour of these dolphins. It explains how males form stable groups while females with calves form nurseries, and why male politics are crucial for reproduction. Also, it reflects on the impact of whale watching, why commercial swimming with these dolphins should be banned, and why this area is important in Europe and should be designated as a Marine Protected Area. This is a compelling personal story about the highs and lows of a life dedicated to studying Risso's dolphins, with unique insights into their life history, and both endearing and confronting footage of their behaviour.
The film had its world premiere during the Wildlife Conservation Film Festival in New York on 22 October 2018 and won the "Award for best Drone Footage".Next, Scars won the "Wildlife" Award at the International Ocean Film Festival in San Francisco in March 2019.
The film is submitted to other international film festivals related to wildlife conservation with the aim to raise awareness.
Please contact us if your are interested to organise a screening event in your area.